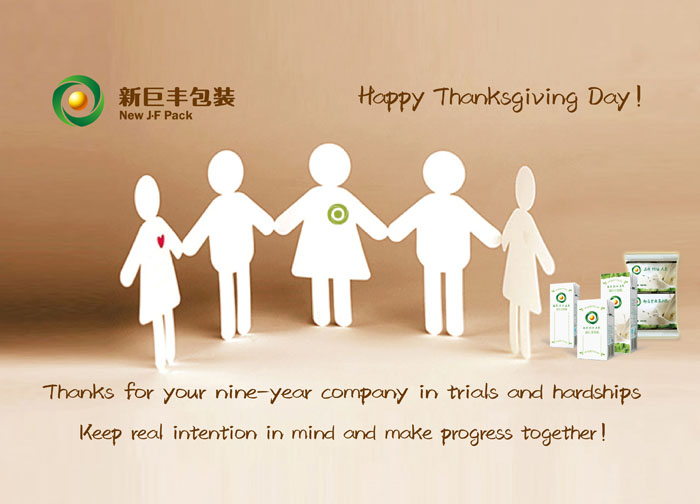 Thanks for your nine-year company in trials and hardships
Keep real intention in mind and make progress together
From 2007 to 2016, XINJUFENG has experienced a different nine-year development.
Thank you.
Thank partners have been standing together through thick and thin for nine years and it is your company and trust that give us confidence and power.
Thank employees have been working assiduously and scrupulously to fulfill duties in New J·F and it is your endeavor and struggle that bring XINJUFENG the growth and prosperity!
Many wishes to thriving XINJUFENG
It is your tolerance that gives us great care, your humanity that gives us love and your standard that makes us excellent!
The ninth year is a year when we make innumerable great achievements;
The ninth year is a year when we rise abruptly based on our accumulated strength;
The ninth year is a year when we carry out our great plan;
The growth path is like a long march.
Thanks for you have been supporting and accompanying us throughout the journey and make the journey of chasing dreams more wonderful!
At this very moment, the year of 2017 is approaching after 38 days.
As 2017 is coming, let us
salute the glorious past and create a bright future together.
Let us greet the first ten years of XINJUFENG together!
[Copyright Statement] The copyright of the content on this website is owned by XINJUFENG, and please do not use it for other purposes without permission!
[Responsible Editor] XINJUFENG